DO YOU HAVE THE O-SEx FACTOR?
If you've ever read a pop psychology book, you have probably heard that the very powerful hormone Oxytocin is released when we touch. The more intense the touching, the more Oxytocin is released. Oxytocin release helps to keep the skin healthier and more youthful. This appearance of health and vitality then helps to promote and attract further social interaction and affection with others.  Dr. Hayre coined this positive feedback loop the Oxytocin Social Exchange system.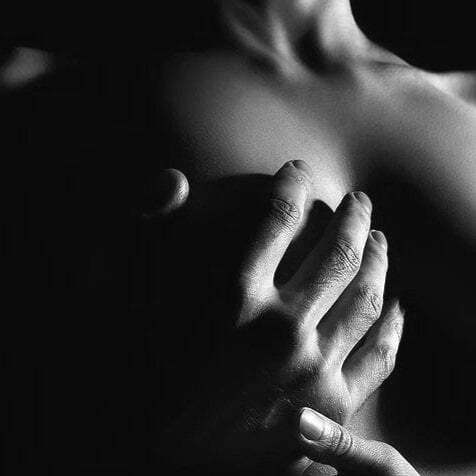 When was the last time you were touched?
Touched in a way that made your heart skip a beat? Touched in a way that brought a smile to your face? Touched in a way that made you feel loved?
Oxytocin is known as the "love hormone", and its power comes from being able to translate feelings into actions in the body. It is most famous for being the hormone which is released when both men and women have orgasms.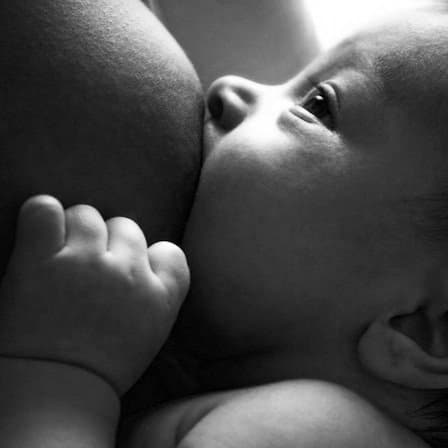 When was the last time you bonded?
Bonded with your child? A parent? A friend? When you felt that special connection through the sense of touch?
Oxytocin is released during childbirth, perhaps the ultimate moment of bonding. It is also present during breast feeding and skin to skin bonding between parent and baby. The way this works is by Oxytocin binding to receptors and affecting areas in the brain.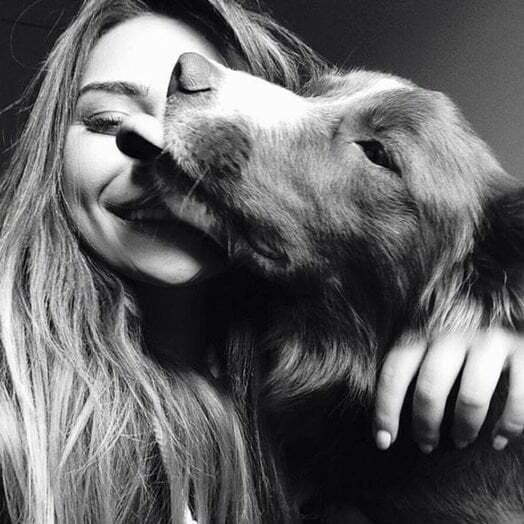 When was the last time you soothed?
When you calmed his anxiety? Soothed their soul? Soothed your own spirit or felt the special gratitude shared between you and your pet?
Cutocin® will forever change how you see skincare, hugs and kisses! The amazing discovery is that Oxytocin binding to receptors in skin cells causes them to function more like younger cells! This means that regular love and affection, even from pets, could actually make you look more youthful.
Coming Soon: A Labor of Love
Dr. Hayre brings you her new book, The Love Effect. Understand the science behind how human touch inspires chemical reactions in our physical being. These reactions do amazing things, including making you look like you are glowing from within.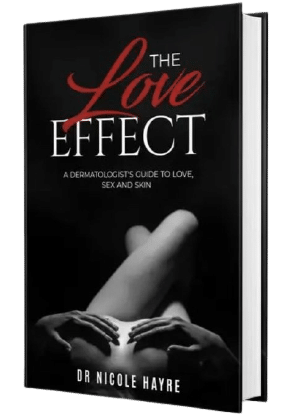 "My research led me to a hero ingredient which has similar effects on the skin as Oxytocin. This patent-pending botanical is found in Cutocin® . I found this elixir to be a natural way to get an effect similar to the body producing its own Oxytocin. It is Love for Your Skin®."
Cutocin®—Love For Your Skin®
Cutocin® is affection in a bottle, and the newest skin care brand brought to you by Dr. Nicole Hayre, that formulates only the best in anti-aging ingredients in science, research and development in the Dermatology arena.
Ladies of Cutocin: Stories, Experiences and Testimonials by REAL PATIENTS.
Seven ladies from diverse backgrounds, unique life situations and differing skin care needs share a common skincare experience. Where will Dr. Hayre's "affection in a bottle" take them at the end of their 30 day journey? Listen to their stories, follow their experiences, watch their transformation and hear what they say about Cutocin®—Love for Your Skin®.
Since I started using Cutocin my friends have started asking me what I'm doing differently because my skin looks better than ever. People say I look better now than I did 10 years ago!
I can't believe how good my skin looks! Cutocin is my new love!!
I cannot believe the overall transformation of my skin. I'm a believer.
The improvement in my skin is astounding! Having grown up at the beach, discoloration from sun damage has always been an issue. After consistent use of Cutocin, my skin tone has dramatically evened out and the fine lines have disappeared.
My friends keep telling me that my skin is actually glowing!
This wonder-in-a-bottle has addressed all of my skincare concerns. The noticeable improvement in my skin's texture, tone and firmness truly is nothing short of a miracle.
I have lost track of how many compliments I've gotten since starting Cutocin. The fine lines around my mouth have virtually disappeared.